this is going to seem really wordy at first, but I promise there are pretty pictures too! remember a while back, I posted that awful spring cleaning list? well, with the exception of cleaning out my closet, which I did a few weeks ago, I finally made a pretty big dent in the "kitchen/dining remodel" section of the list. woooo!

here's a little reminder of what the list looks like:

KITCHEN/DINING REMODEL:

- get our contractor to look at the floors and determine an estimate to level them- if the price isn't too high, hire contractor to level floors- if the price

IS

out of budget, we will attempt to get some friends together and do it ourselves (I'm totally hoping my contractor gives me a break)

-

we hired the contractor.

- purchase and install new flooring for the kitchen - I'm thinking a medium to dark grey vinyl

-

we ended up going with a laminate wood flooring. more on that below.

- paint kitchen and dining rooms walls Sparrow by Behr (also used in our entry) -

bought the paint, but instead of Sparrow, it's Gravity by Valspar.

- paint kitchen cabinets white -

bought the paint! Ultra White by Valspar.

- replace all hardware (knobs, hinges, and pulls) on kitchen cabinets -

purchased. see below.

- paint base of stainless steel island white -

bought the paint! Ultra White by Valspar.

- check out Ikea counter tops (dark grey or black) - if it's in the budget, replace counter tops and sink

- new lighting in kitchen - under cabinet lighting and pendant lighting- new pendant light for dining area- purchase and/or DIY art work for kitchen/dining

- refinish and paint dining table and chairs (black)-

bought the paint! decided to go with Ultra White by Valspar.

-

possibly

try my hand at upholstering dining chairs... or buy new ones, depending on budget

the contractor came out and started the flooring last Tuesday, and they should be completely done today. my kitchen was a big gaping hole for a few days, and we haven't been able to eat at home for a week! we wanted to get the same hardwood laminate that we had installed throughout the rest of the house, so we peeked online and made a trip to the wood flooring store to make sure the one we picked online was the same in person, and it was!

... or so we thought. we were 100% sure and positive (like bet-my-life-on-it positive) that we had chosen the exact match to our current flooring, so we ordered it. wrong. dead wrong. the new floors in the kitchen have a much more cherry tone to them than the rest of the house. we didn't see them for their true color until they were installed, so at that point, there was nothing we could do. I mean sure, we could pay to have them ripped out (and probably trashed) and then find the right stuff and pay to have THAT installed... but that's a lot of money we're talkin' about, and let's face it... we ain't rich folk. so, it is what it is - the flooring is still gorgeous compared to the old 70s linoleum tile that was there before, so I'm happy. :)

we've been putting off all the major housework for the past few months, and this weekend, we decided a giant trip to Lowe's was in order so that we could get the ball rolling again. we spent just about $1,000 and we came home with a rack of goodies! I bet you wanna see what we got, huh? no? don't care? too bad! I'm just going to go down the list here... so bear with me!

I'm also going to list the recent purchases I've made for the entryway, since that is also still a work in progress.

TOOLS
for the sanding

: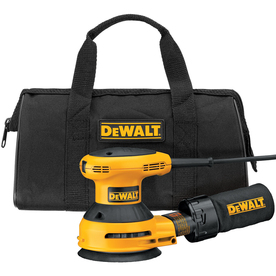 as mentioned above, the kitchen walls will be Gravity by Valspar with a soft gloss finish, and the cabinets will be Anthem White in a semi gloss finish.

www.valspar.com
HARDWARE
I swear everything is brushed nickel, even though they all look like a different finish.
drawer pulls
:
cabinet handles
:
hinges: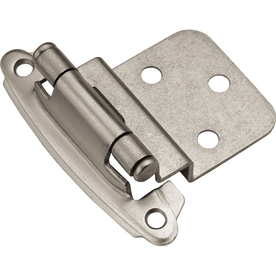 LIGHTING

ceiling fans for kitchen & entry
: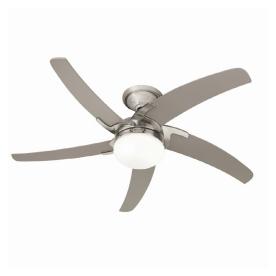 under cabinet lighting
: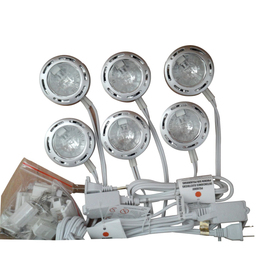 chandelier for dining room
: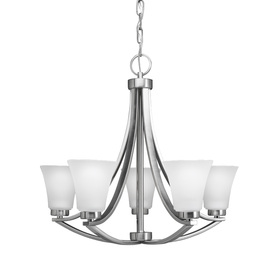 ART

for the kitchen
:
for the entryway
:
so, there you have it! obviously, that's not everything we purchased, but it's a lot of it! I'm really happy with our lighting choices, and we were both really surprised by Lowe's choices. it's going to take a lot of hard work, but we're determined to get it done - our weekends are going to be full of sanding, priming, painting, and installing for a while, that's for sure!
I have pictures of the new kitchen floors, but I have to find a good "before" picture before I post them to show what a huge difference it made. and I may or may not have misplaced my camera cord.
Happy Tuesday!